Back to business after Corona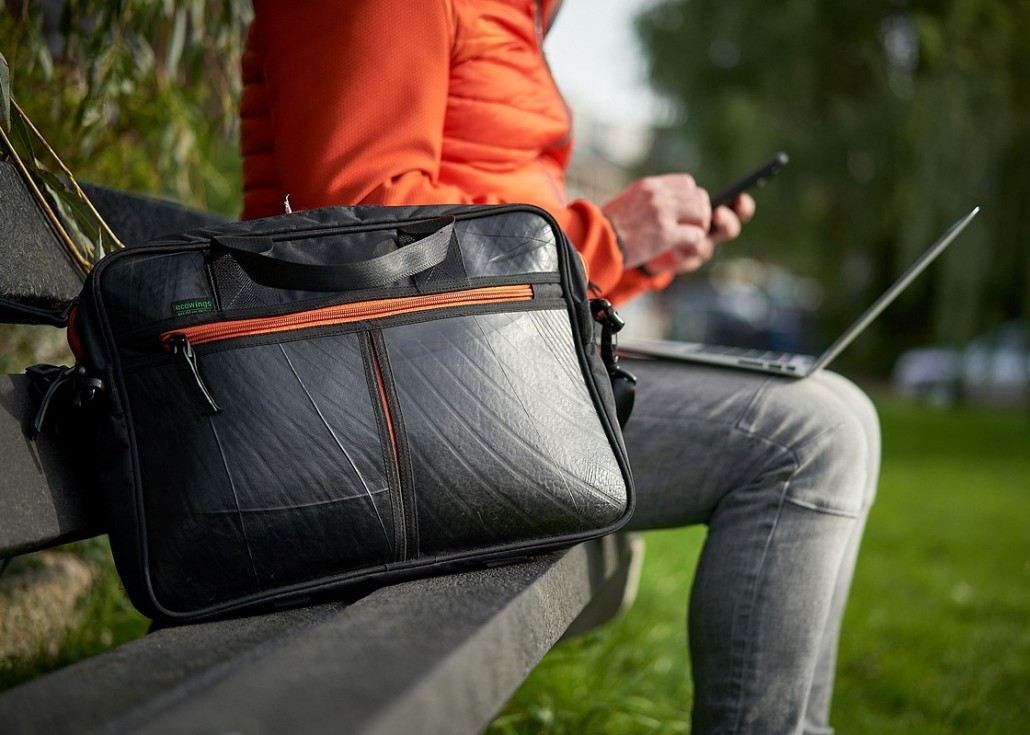 Corona has had a significant impact on our way of working. Now that the end of the pandemic is gradually in sight, it is clear that employers and employees have developed a new way of working. This is also apparent from the SCP-survey into working from home before and during corona time. You may already be going to the office a few days a week, but working from home has now become a regular part of our lives. It is important that you are flexible and can work anywhere. Not only at home, but also in a coffee bar, hotel lobby or other temporary workplace. And don't forget the park when the weather is nice. The right 'tools' are essential for this. A laptop with internet connection and a good bag that serves as a portable office. You guessed it, Ecowings bags are fully equipped for the 'new way of working'. With sewn-in pads to protect your laptop, numerous pockets to store chargers, earbuds and accessories. Moreover, our bags are only practical, they are also all unique and circular. Win, win, win!
Feel at home in your work
The biggest advantage of working from home is that you are in your own environment and do not have to be immediately 'on' when you sit down behind your laptop. Start up quietly with a steaming cup of coffee, your phone on airplane mode and your favorite music on. No colleagues or managers to take into account. It may sound crazy, but if your working day starts relaxed, you often end it more productively. Also keep those moments of rest that you have at home at the office. A walk during lunch. Fifteen minutes staring blankly out the window. Don't always sit down at the same workplace, so you also get to know another colleague.
Take your responsibility
Working from home has also taught us that we often have to solve problems ourselves. After all, just walking to a colleague is a lot more difficult. It turns out that this is not necessary at all, if we think logically and rely on our own skills we can figure it out on our own. So take your responsibility at the office too, so you not only promote your own self-confidence, your colleagues can continue working because they are not disturbed.
Working from home works better
Many executives feared that employees would be much less productive at home. Nothing is less true. We may actually work fewer hours, but we make much better use of the hours we do. This is mainly because you can organize your own time at home. Just empty the dishwasher, do some laundry, pick up the kids from school and then go bang again. Employers would therefore do well to give employees the freedom to organize their working day themselves. This is how you boost productivity!
https://www.ecowings.nl/wp-content/uploads/Buiten-werken-met-een-Ecowings-laptoptas.jpg
799
1120
Angela
https://www.ecowings.nl/wp-content/uploads/logo-ecowings-durable.png
Angela
2021-08-23 16:19:50
2021-08-23 16:19:50
Back to business after Corona