Ecowings as a fantastic learning school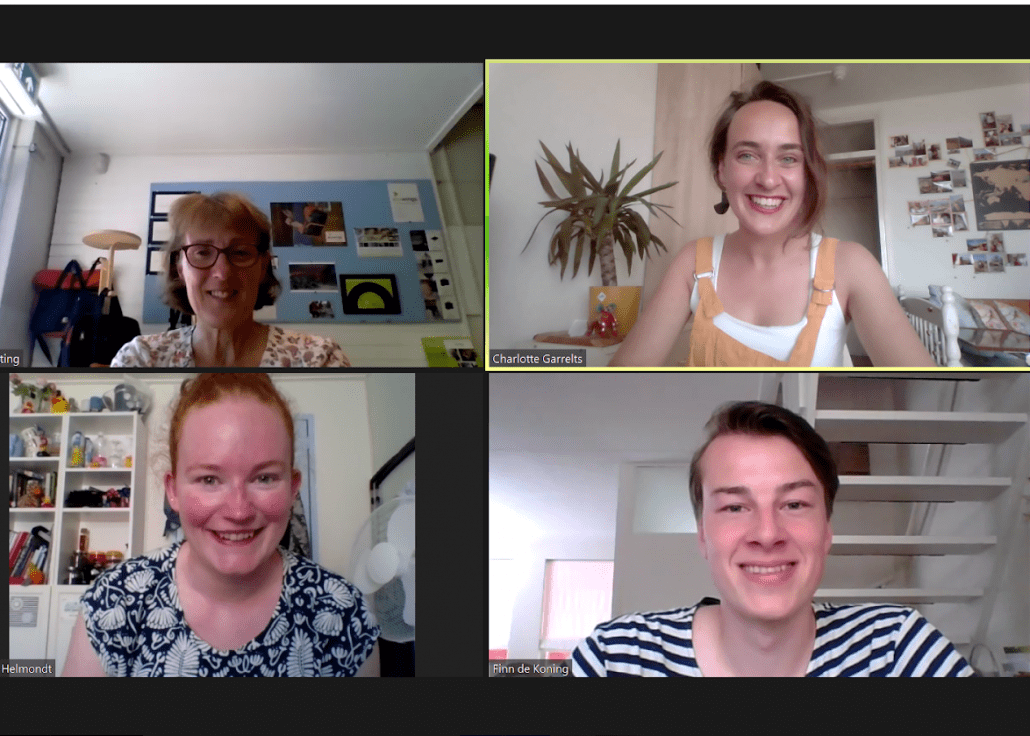 From the training program "Social Entrepreneurship" of FutureProof Online, we, Finn, Sanne and Charlotte, have been able to do a project at Ecowings. See a snapshot of one of our online meetings here! From the training program we received all kinds of workshops for 10 weeks to get to know the world of social entrepreneurship better: from design thinking, storytelling to project management. In addition, we were able to immediately put this knowledge into practice by working at an already existing start-up. Our eye had fallen for Ecowings; We couldn't pass up the possibility to have a look behind the scenes at such a great sustainable brand!
The assignment
Our assignment for Ecowings was mainly based on mapping the needs of the target group and potential customers. We were able to make this clear in particular by conducting a survey among a broad target group. In addition, we also tried to find an answer to the question of how we can best reach potential customers and we have provided extensive tools for this in the form of a social media strategy. So keep an eye on the socials! 😉 Being able to serve your target group even better means increasing the sale of bags and of course the social impact from Ecowings: that even more people become aware of the Indian and global waste problem and that rubber is a great alternative to leather and other animal skins.
The experience
We also had a great time as Team Ecowings. Together with Angela we made a nice journey through different facets of social entrepreneurship. After weeks of working together online, it was finally time for us to travel to Amsterdam on 18 July for a nice drink on a terrace at the Rembrandtpark. In the sun we toasted to a successful project. And the hard work was rewarded with icing on the cake: we were the winning support team from FutureProof Online! The training program was rounded off with a pitch event in which all participants could show what they had done recently. Our Sanne had the honorable task of doing this for team Ecowings and with enormous success! Finally, we have been greatly inspired by the story of Ecowings and the way Angela has shaped her business, so who knows what great things lie ahead…
https://www.ecowings.nl/wp-content/uploads/foto-Zoom-meating-Futureproof.png
839
1174
Angela
https://www.ecowings.nl/wp-content/uploads/logo-ecowings-durable.png
Angela
2021-07-28 15:31:54
2021-08-10 15:43:48
Ecowings as a fantastic learning school