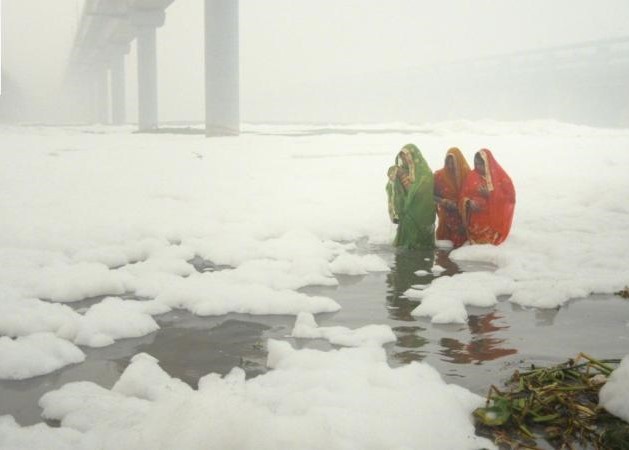 A river with white foam. Did Floddertje overflow the bath here? No, this is not the type of foam that you put in the bath and that will leave you nice and clean. On the contrary!
Invisible demons
This picture is from the movie 'Invisible Demons' by Indian director Rahul Jain. I have great admiration for this director. He not only shows you the environmental situation in Delhi, but you really smell and feel it. Beautiful pictures, sometimes very close-up and sometimes very zoomed out.
He speeks about this in this interview:
As a child I had to take a 15 minute bus ride to school every morning. And I remember seeing islands of foam lying in the river and I used to think: oh, this is so dirty, maybe the adults will take care of it. And at some point I became an adult and I saw that the islands of foam only got bigger.
As an adult, he now contributes to a solution by imagining the message in such a way that it actually gets through. As an environmental activist you can tell 100 thousand times that the environmental situation in India is appalling and that it is really past twelve when it comes to climate change. But you need artists to make it really touch you!
The film is still in some cinemas this week. Go see him!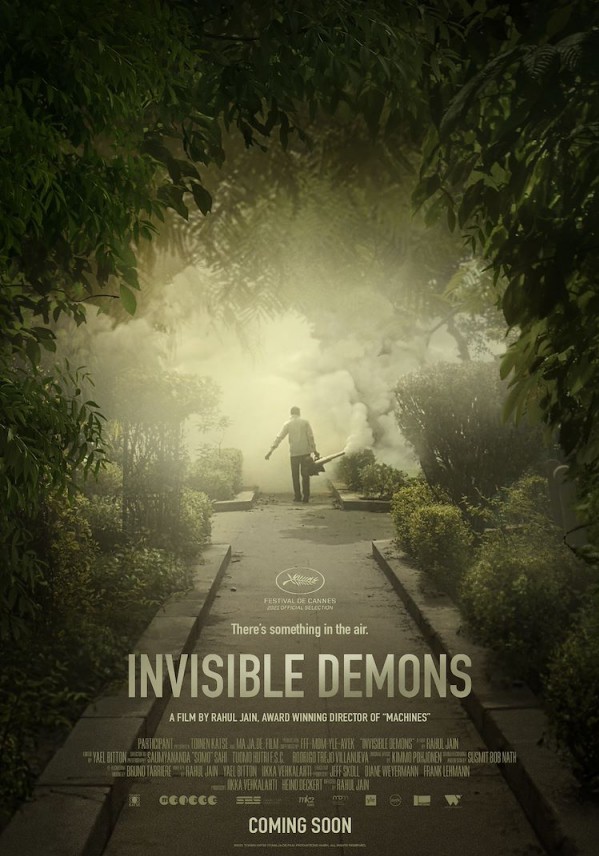 https://www.ecowings.nl/wp-content/uploads/1649404653497.jpg
450
629
Angela
https://www.ecowings.nl/wp-content/uploads/logo-ecowings-durable.png
Angela
2022-06-09 16:11:31
2022-09-09 10:23:06
That won't clean you