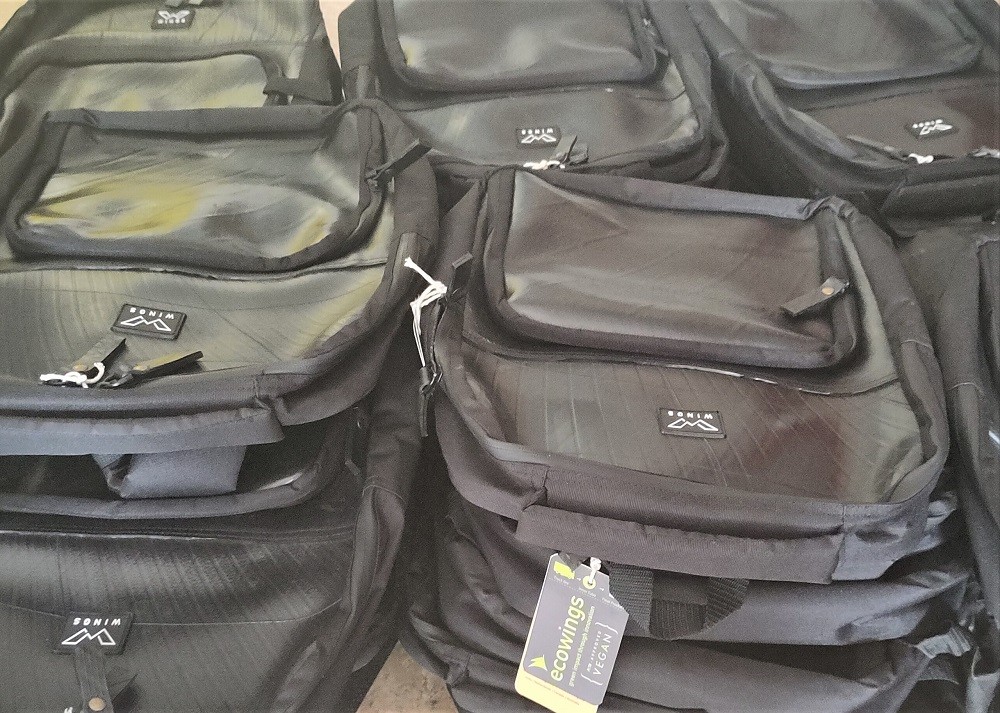 A new batch of backpacks is in the works. And that's a lot of work! Every step of the production process is carefully monitored and controlled. From the moment the recycled materials are selected to the moment the finished backpacks are ready for shipment, there is no compromise on quality.
Quality check
Each backpack is handmade by skilled craftsmen who take pride in their craftsmanship and therefore do their best to deliver a beautiful product. But after that, the backpack is checked for quality in several rounds. After all, it is human to make mistakes, and it can sometimes happen that a seam is not stitched properly, or that the zipper does not close properly. We want to exclude a production error as much as possible.
Here Sunita is checking that the seams are stitched properly.
New zippers
We have recently invested a lot of time in research into zippers. Since last year we use waterproof zippers made from recycled plastic. In practice it turned out that the metal of the zipper heads was not always strong enough. That is why we now use new zipper heads from the YKK brand. A nice step further towards a 100% quality product!
https://www.ecowings.nl/wp-content/uploads/nieuwe-lading-tassen.jpg
713
1000
Angela
https://www.ecowings.nl/wp-content/uploads/logo-ecowings-durable.png
Angela
2023-08-04 14:10:49
2023-08-04 14:10:49
Almost ready!