Ecowings delivers food aid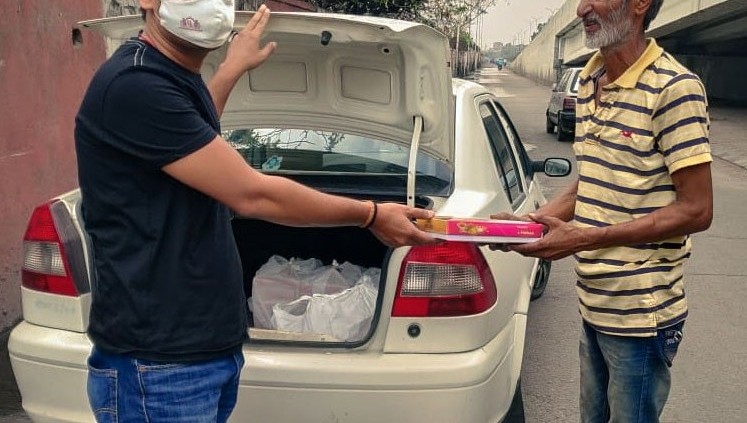 The impact of corona (or Covid19) on everyday life in India is huge. The vast majority of the Indian population works in the informal economy, which means that many of the workers are so-called day labourers. They get paid per day. And if there is no work, then there is no money. For the majority of these workers there is no social protection.
When India went into lockdown, the middle classes were forced to lock themselves in their homes. Many domestic helpers, drivers, etc. were sent home. Many businesses and shops closed. Projects came to a standstill. This of course meant that there was hardly any more employment for these day laborers. And prices for everyday food actually rose significantly.
In India, about a third of the population belongs to the so-called middle class. They are materially in good to very good shape. Some are extremely rich. And some of those extremely wealthy have also initiated a lot of large aid projects. Like Amitabh Bachcha, nicknamed 'Big B' – one of the richest and most famous Bollywood actors. He said he had spent about €250,000 on emergency aid, but that was not nearly enough according to public opinion! Nobles oblige!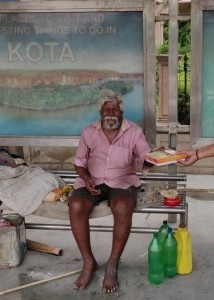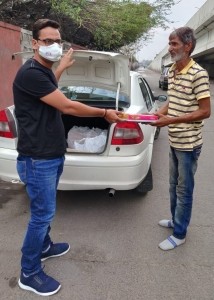 A small stone
Ecowings has contributed to emergency aid for the less fortunate. During the lockdown, the Ecowings workshop also had to close. But the permanent employees are still paid. In addition, all women who worked at Ecowings on a temporary basis last year were contacted, and tailor-made assistance was offered to all of these women. Some had left for their native village, some had stayed in Indore and could be helped with food or money. But Ecowings also delivered immediate food aid. Because Himanshu Sharma – Kapil's brother – works in the police, he was licensed to be on the streets during the lockdown. He has distributed food parcels on the street to the needy. They may be drops in the ocean, but every little bit helps.
https://www.ecowings.nl/wp-content/uploads/Himanshu-levert-voedselhulp3.jpg
571
747
Angela
https://www.ecowings.nl/wp-content/uploads/logo-ecowings-durable.png
Angela
2021-05-05 15:57:55
2021-08-10 15:59:32
Ecowings delivers food aid