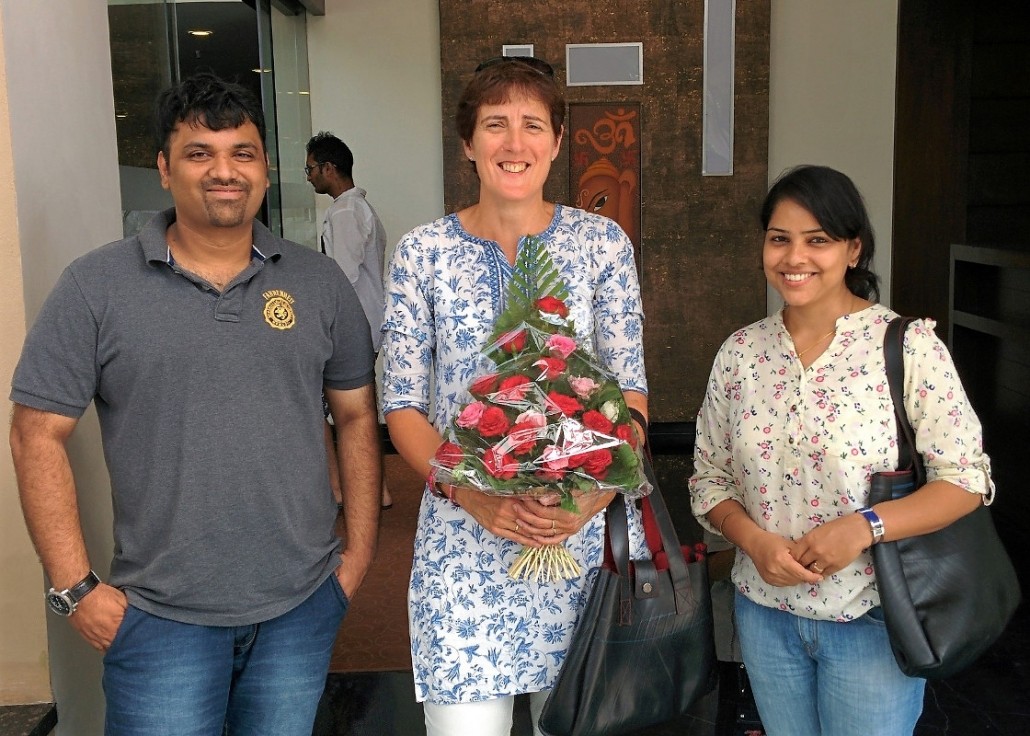 Kapil, Angela, Uma – Indore 2015
The designer and founder
Kapil Sharma is the creative force behind Ecowings. He is responsible for the product development and design of Ecowings bags and accessories. Kapil has a passion for upcycling, nature conservation, innovation and traditional handicrafts. He is very motivated to make sure that the environment and people are treated better in India. Ten years ago, he started upcycling some waste streams to make usable products. Old truck tires turned out to be extremely suitable for this purpose and thanks to his knowledge and innovative talent, he has come up with a product line of excellent quality. Because of his large network of local craftsmen, he has managed to gather a professional team around him.
Kapil graduated in product design from the Symbiosis Institute of Design, Pune. Complemented by a diploma in graphic design and a diploma in electrical engineering. He currently works, alongside Ecowings, as an assistant professor at Avatika University – School of Design. He is very driven to transfer his passion and knowledge to the younger generation.
Kapil is married to Uma and together they have a son. He is a real family man with a big and social heart. In his spare time he enjoys doing yoga.
The commercial and organizational strength
Uma Sharma is co-founder of Ecowings in India. The day-to-day management, finances, international trade activities and logistics are in capable hands with her.
Uma has a master's degree in HR management and marketing from Sikkim Manipal University. She was born in Kota, in Rajastan. She has been married to Kapil since 2011 and together they have a son, Lakshya. She loves to cook and is a convinced and outspoken vegan.
Sales and marketing in Europe
Angela Rooijmans joined Ecowings in 2014. After living in India for a few years, she became fascinated by the waste problem. It is her mission to support local social enterprises in India by finding a market for their products in Europe. Her office is located in Aalsmeer.
Angela has a master's degree in Management Information Science and has recently started studying Religious Studies at the Free University. She is married and the mother of two adult sons. Her main hobbies are rowing and reading.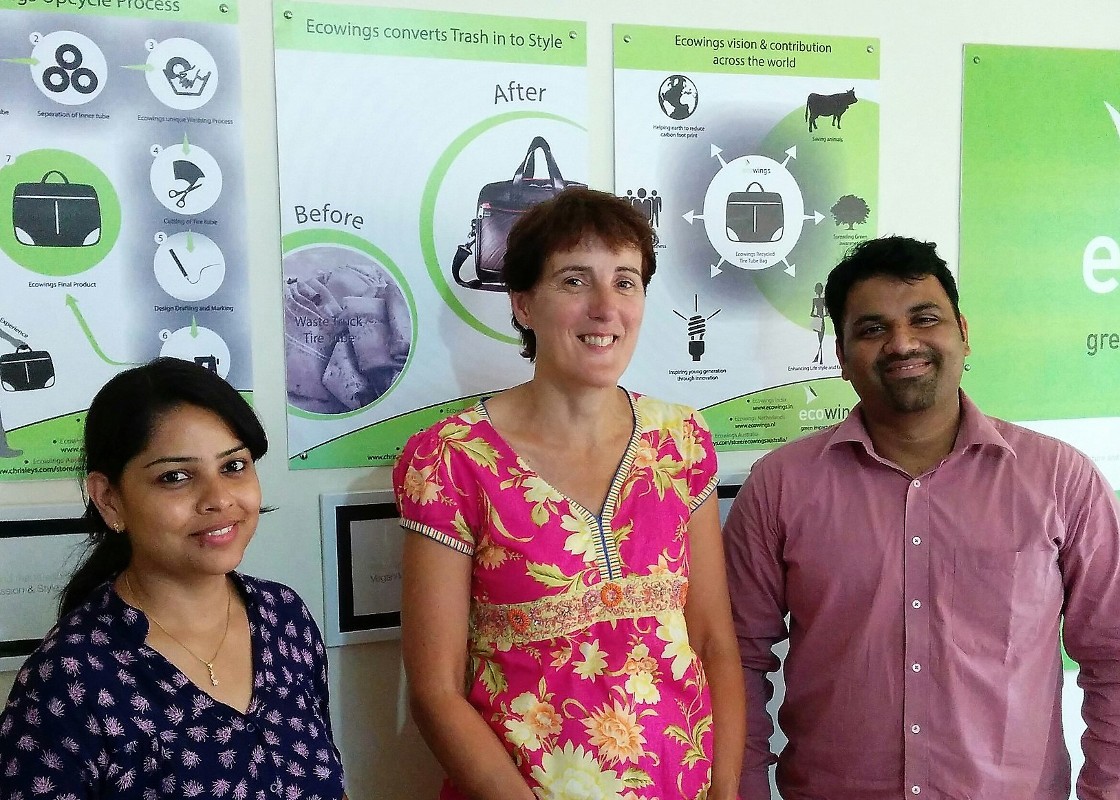 Uma, Angela, Kapil – Indore 2016
https://www.ecowings.nl/wp-content/uploads/Kapil-Angela-en-Uma.jpg
800
1120
Angela
https://www.ecowings.nl/wp-content/uploads/logo-ecowings-durable.png
Angela
2019-07-13 11:46:51
2021-07-13 11:48:42
The designer and founder